MEMBERSHIP INFORMATION
Renewing or signing up with the Timberline Cruisers Snowmobile Club helps support our local activities and snowmobiling provincially.  Passed at the October 20, 2018 AGM was an increase of membership rates for the 2019-2020 season. This rate increase will support the operation of 2 groomers for maintenance, increases in fuel costs and general operation. Please note that if you had requested for automatic renewal - the BCSF informed us that this did not work - please take the time to renew your membership.
Wish to learn more about BCSF benefits  www.bcsf.org/cpages/benefits2
Wish to sign up secondary or youth here is a link to help you do just that:
www.bcsf.org/articles/purchasing-secondary-youth-memberships?fbclid=IwAR29IbCVroRKO3vrxSIAS9mcGhrrlPycfxFFror_zknwCRJrAkeSYzXV1Oc
Thank you for supporting local snowmobiling!
Be safe and have fun!
IT'S SIMPLE...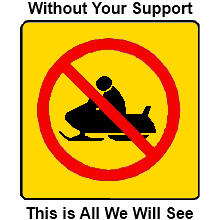 Tulameen BC
Welcome to Tulameen BC
Click Here is visit!

OUR CLUB FEATURED!!!
FAMILY FUN EVENTS
SUNDAY, DEC 29
NOON
RABBIT MOUNTAIN
Join us at the Rabbit's Den for a great family day visiting by the fire! Come out to learn what the club has planned for the future, enjoy a hot dog and playing in the snow.
Kids- Don't forget your sleighs for the toboggan hill!
POKER RUN
Saturday, January 25
Mark your calendar for this great fun day on the mountain. 
More information to come in early January, 2020
NOTE: All events are snow dependent!
SPONSORSHIP PACKAGES - NEW
Sponsors play an important role in supporting our enthusiastic volunteers who give countless hours in such areas as grooming and maintaining trails, warming trailers,  large event coordination, working with the Minister of Forests, Range and Natural Resources in maintaining a trail stewardship on both Rabbit and Lodestone Mountains, and so much more.
We appreciate our sponsors and have developed a new sponsorship incentives that includes adult membership to the Timberline Cruisers, website advertising, shout outs on social media and events, included on thank you signage on two trailers and a club sticker for your business.
Gold $500+
Silver $250
Sign up by November 10. Payment required by November 22 for inclusion on signage and website.
For more information contact email timberlinecruisers96@gmail.com or call 250-295-5115
2019-2020 SPONSORS
THANK YOU TO OUR SPONSORS
Check out our sponsorship page for a direct link to our sponsors
BR Backhoe
Reichert Sale & Service
Tulameen Trading Post
Equity Painters
Diverse Flooring
 Little Creek Grill 
Skaha Electric 
Trojan Tracks
Tulabees Steele Fabrication
Hughes Group
Pacific Quorum Properties
Chris, Leah & Kolby