IT'S SIMPLE...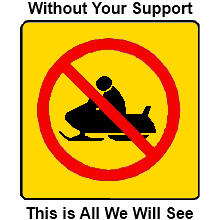 Tulameen BC
Welcome to Tulameen BC
Click Here is visit!

OUR CLUB FEATURED!!!
EVENTS!
~POKER RUN
LODESTONE MTN

~
JANUARY 26, 2019
10:00am-3:00pm
Join us for a fabulous day on the mountain for this approx. 50 km loop from the Coalmont Mine to our new warming trailer located below Lodestone Lake. Warm up at campfire stops, enjoy a hot lunch, chance to win prizes and visit with fellow snowmobile enthusiasts. This ride is great for all levels of riders and families.
Register on the mountain near the Coalmont Mine - 10kms up Blakeburn FSR from Coalmont BC.
Members: $20 1st hand
Non-members: $30 1st hand
$10 for extra hands
Cruiser Toques for sale $20
Best Poker Hands
1st $500, 2nd $300, 3rd $200
Chance to win a $225 Snowmobile, ATV or UTV Safety Training Course from Summit Safety Training.
Thank you Jim!
Hit the Join the Club button and sign up today!
NEWS!!!
Membership Information
Renew today
Renewing or signing up with the Timberline Cruisers Snowmobile Club helps support our local activities and snowmobiling provincially. Please note that if you had requested for automatic renewal - the BCSF informed us that this did not work - please take the time to renew your membership.
The Cruisers have accomplished much this season and your membership ensure we can continue to move forward. 
New groomer for Lodestone
New warming trailer for Lodestone
New tiller for the Rabbit Mtn Groomer
Regular Trail maintenance
Firewood for both warming trailers
Wish to learn more about BCSF benefits  www.bcsf.org/cpages/benefits2
Wish to sign up secondary or youth here is a link to help you do just that:
www.bcsf.org/articles/purchasing-secondary-youth-memberships?fbclid=IwAR29IbCVroRKO3vrxSIAS9mcGhrrlPycfxFFror_zknwCRJrAkeSYzXV1Oc
Thank you for supporting local snowmobiling!
Be safe and have fun!