IT'S SIMPLE...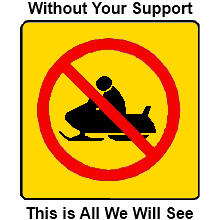 Tulameen BC
Welcome to Tulameen BC
Click Here is visit!

OUR CLUB FEATURED!!!
EVENTS!
~2nd Annual
RELIC RIDE 2017~
Get your MOTORS running... we are calling all RETRO HEADS! The spirit of OLD is in the air.  Any ride Pre 90's is welcome to COMPETE in this years Relic Ride! 
Saturday, December 30
noon-3pm
579 Lawless Creek Road
POKER RUN
January 27-2018 !!!
NEWS!!!
The Rabbit's Den  is ready for a GREAT year of Family Fun!  A big thanks to our members for an awesome Paint job, Clean up and Wood Supply!  
WOOD Chucks Could Chuck wood this year! Over 30 loads of split Firewood has been processed for locals... Thank- You to our very generous  WOOD FAIRY ( BOB REICHERT) and all of the our hard working volunteers who put in countless Blood, Sweat and Tears supporting our club Fundraiser!!! ~BEST MEMBERS EVER~
SNOW DANCE 2017
The Cruisers Danced the night away at  a PACKED Tulameen Hall Nov 11th.  Thank you to our many Sponsors, Volunteers and DANCERS!!! Big KUDOS to Caitlin, Danielle and their ELVES for spear- heading this event! 
~Next Meeting  DATE
Coming Soon~