IT'S SIMPLE...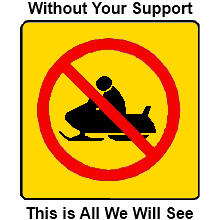 Tulameen BC
Welcome to Tulameen BC
Click Here is visit!

OUR CLUB FEATURED!!!
EVENTS!
~

POKER RUN

~
JANUARY 27 - 2018
Registration 9-10:30am
Tulameen Hall
Come out for this family friendly event on route that is fun for all levels of riders. Enjoy a groomed 60km ride, warm by fire stops, visit with friends, enjoy a hot meal at the Rabbits Den, prizes and kids-don't forget a sleigh for the Rabbit Hill!
Best hand $500,
2nd $300 & 3rd $200
Register at the Tulameen Community Hall from 9-10:30am
$20 members
$30 non members
$10 extra hands
NEWS!!!
The Rabbit's Den  is ready for a GREAT year of Family Fun! 
The Timberline Cruisers welcome our newest addition to the club- a baby Groomer for the trails!
RELIC RIDE FUN
Deep snow, power outages and road closure did not stop 30 riders from enjoying a visit around a bon fire for the 2nd annual Relic Ride. Thank you to Jim and his partners for hosting a great event. 
NEW YEARS 'FU CANCER' FUNDRAISER
The Cruisers and Tulameen  filled the hall and raised just under $10,000 for the Lay Family. Logan (a 20 year old beauty) has been fighting brain cancer for 12 years with over 300+ treatments to date. Logan has had a set back - she is a fighter and we are happy to help the family during this delicate time.
Thank you to our many Volunteers, Donors and DANCERS!!! 
Big KUDOS to CRUISER ELVES for spear- heading this event!