IT'S SIMPLE...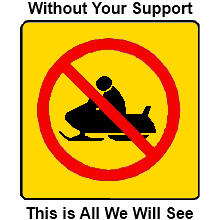 Tulameen BC
Welcome to Tulameen BC
Click Here is visit!

OUR CLUB FEATURED!!!
EVENTS!
~

POKER RUN

~
JANUARY 27 - 2018
Great people, snowmobiles and snow! What more could the Cruisers wish for! Thank you to the 220+ participant at our 21st Annual Timberline Cruisers Poker Run. We loved having you!
Huge Kudos to our volunteers who fixed groomers, groomed and cleared trails, set up & worked the fire stops, held registration, cooked food, swept the participants along and worked behind the scenes to make this event fabulous. It takes many hands to make these events happen and we thank you!
A special thank you to our fabulous sponsors who donate money and items to our club! 
NEWS!!!
The Rabbit's Den  is ready for a GREAT year of Family Fun! 
The Timberline Cruisers welcome our newest addition to the club- a baby Groomer for the trails!
RELIC RIDE FUN
Deep snow, power outages and road closure did not stop 30 riders from enjoying a visit around a bon fire for the 2nd annual Relic Ride. Thank you to Jim and his partners for hosting a great event. 
NEW YEARS 'FU CANCER' FUNDRAISER
The Cruisers and Tulameen  filled the hall and raised just under $10,000 for the Lay Family. Logan (a 20 year old beauty) has been fighting brain cancer for 12 years with over 300+ treatments to date. Logan h oas had a set back - she is a fighter and we are happy to help the family during this delicate time.
Thank you to our many Volunteers, Donors and DANCERS!!! 
Big KUDOS to CRUISER ELVES for spear- heading this event!