Firewood Sales
Support our local snowmobile club and warm up your life with a pick up load of split firewood! All money raised goes to supporting 2 warming trailers, 2 groomer expenses, trail maintenance, and club activities.
$150 per pick up truck size load
Located at BR Backhoe Work Yard 2488 Coalmont Road
Enter on the road next to the KVR near Reicherts Ski-doo Shop
VOLUNTEERS - Splitters and Loaders required.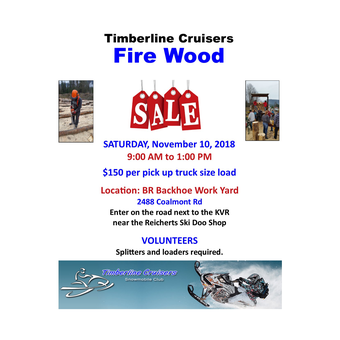 2488 Coalmont Road, Tulameen, BC V0X 2L0